Meet Vehicle AW11-0143157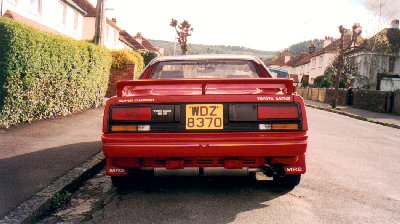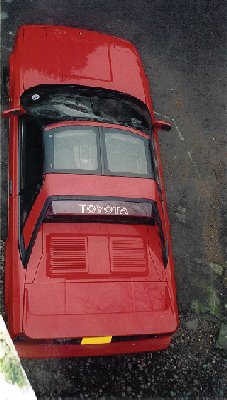 | | | |
| --- | --- | --- |
| | | |
| Owner - Daryl Baker | Location - Minehead, Somerset, England | E-Mail - daryl@darlyb.demon.co.uk. |
| Year - 1988 | Purchase Date - October 15, 1997 | with 55,000 miles |
| Car Color - Torrid Red | Interior Color - Blue | Current Milage is 67,000 |
| | | |
| | | |
This car entered the Registry on 11/24/97 and the entry was last modified on 07/22/01.
Factory Installed Options:
AM/FM
AM/FM/Cassette
AM/FM/Cassette/CD
Service History - One 'A' service and one 'C' service. All Belts changed. SC oils replaced with Jaguar oil
Aftermarket - HKS Super PowerFlow, HKS Exhaust, HKS Oversize Pulley, Adjustable shocks (already on the car when imported). Will be adding MSD igintion components and ERL Water injection soon. Yokohoma 185/60R14 all around.
Audio Upgrades - Added a Clarion DRX8175R CD Receiver, Clarion CDC 1805 18 Disc changer in boot, Pioneer GMX-904 Amplifier, JL Audio 10 inch sub - sits under passenger knees and fires towards the front of the car, with the right track can hit 120 db. Clifford Alarm.
Previous History - Imported into the UK in September 1997, I am the first UK owner.
Notes - 1/4 mile in 16.322 @ 83.93 mph - needs tuning & rolling road (dyno - Steve).
Any Damage or Problems -Something gone wrong in the gearbox, probably a bearing, getting fixed July 7, 1998. Leaky T-Tops will be fixed before winter.
MR2 Related Web Site - http://www.darlyb.demon.co.uk/mr2sc/index.htm