Meet Vehicle JT2AW16J1J0137077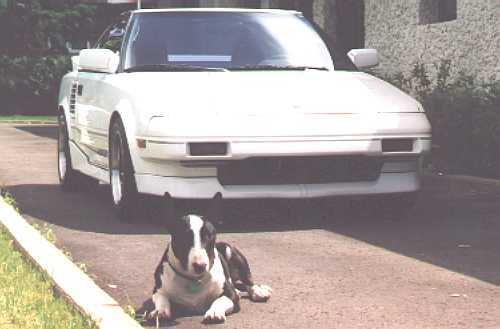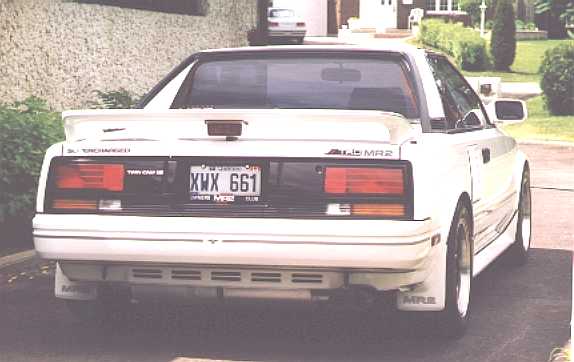 | | | |
| --- | --- | --- |
| | | |
| Owner - Tommy Guttmann | Location - Montreal, Canada | E-Mail - mr2sc@sympatico.ca |
| Year - 88 | Purchase Date - 03/15/89 | with 7 miles |
| Car Color - Super White | Interior Color - | Current Milage is 56,000 |

This car entered the Registry in March of 1997 and the entry was last modified on04/18/02.
Factory Installed Options:
AM/FM
AM/FM/Cassette
AM/FM/Cassette/CD
Service History -
Aftermarket Performance Mods:
Engine - Cylinder head has been through extensive porting on a flow bench, has oversize Formula Atlantic Valves with 3 angle Racing seats. TRD Multilayer Metal head gasket. Ported intake manifold, Port matched intake/exhaust, Modified TRD Header and HKS Exhaust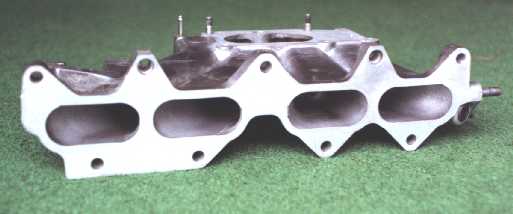 Blitz 15 mm oversize crank pulley, RamAir "drop-in" triple-foam replacement filter, Summit Racing 950 cfm Intercooler fan
Igintion Mods: -NGK Spark Plugs, Magnecor KV 8.5 Ignition wires, Marc Summers copper contact distributor cap/rotor
Chassis Mods: Custom sway bars: 22mm/front, 19mm/rear with cutom endlinks, Custom brakets with greasable bushings, TRD suspension bushings, TRD lowering springs, Tokico Illumina Adjustable shocks,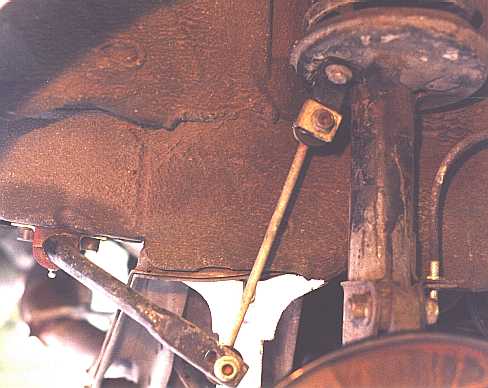 Revolution RFXmags (black powdercoat) 15x7.5 front, 15x8.25 rear (limited production/custom castings) Yokohama AVS tires (205/50 front, 215/50 rear) or Toyo RA-1 (205/50 front, 225/50 rear)
Brake Mods - Ferodo pads (FDB308A, FDB470A), SMC Braided steel Brake lines, Dust sheilds removed.
Interior - Autopower roll bar, TRD short throw shifter, Ken Farrell shift boot, Leaf 4 point Racing Harness, HKS Boost gauge in modified A-pillar mount.
Fluids - Amsoil 20w-50 "racing" Engine oil, Red Line MT90 transmission fluid, Ford Heavy Duty Brake fluid.
Performance as measure with G-tech Pro
With HKS Pulley
0-60 5.64 seconds
1/4 mile 14.34 @ 95.8 mph
154 rear wheel HP
With Blitz Pulley
0-60 5.51 seconds
1/4 mile 14.22 @ 98.4
166 rear wheel HP
Previous History - Purchased new with 7 miles on March 15, 1989
Notes -
Any Damage -
Misc Notes -
My Web Site - http://www.tooltech.qc.ca/mr2
Get Tommy's video "Two Laps at Shannonville" and watch him reel that Porsche in. There are both low (2.65 mb) and high (7.95 mb) quality versions for downloading. The high quality version is worth the wait though....